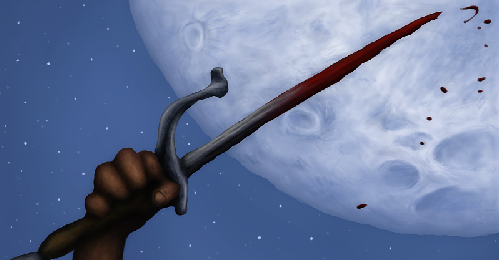 November 1ST, 2021 – BAN AND WATCH LIST CHANGES
01/11/2021
November 1st, 2021 – Ban and Watch List Changes
Changes to the present banned list, effective 15/11/2021:
Banned:
• Skullclamp
Unbanned:
• Umezawa's Jitte
• Secret Lair x The Walking Dead
Single card explanation:
Umezawa's Jitte:
A powerful equipment for sure, Jitte was deemed to be over the limit for a long time. But, in the days of fast, aggressive and powerful tempo decks, the initial investment of 4 mana to get the card going means it is not so over the top anymore. That's not to say it isn't potent. In fact beyond the 1st activation it is anything but weak. Still, during the trial period we got mostly positive feedback on this card and that's why we feel confident Umezawa's Jitte can stay in the format for now.
Skullclamp:
Clamp in testing was warping decks towards smaller creatures, tutoring and anti-clamp tech. We saw an uptick of Stoneforge Mystic and Steelshaper's Gift being played. Also Urza's Saga , as the newcomer of the format, was used for this. Anti-clamp techs saw various artifact hate and instant based removal being played.
The trial period showed that Skullclamp mostly wasn't healthy for the format because it was warping games, it was included in from a card advantage point of view, and it was also freezing the boardstates into an unfun holding pattern with little to no hope of out-tempo'ing or out-value'ing the card. This was most crucially evident in midrange on midrange matches where advantages gained from Clamp could not be compensated for by the opponent. At the same time, the card pushed out many decks that didn't have a chance to be competitive (in particular control decks that are already lagging behind) due to clamp being in the format.
As Skullclamp has proven to be too powerful for the format as of now we have decided to keep it banned as well as to remove it from the unban watchlist for the time being!
Secret Lair x The Walking Dead:
The ban of the Walking Dead Secret Lair never happened due to power or in-game reasons. Because the original contributing factors for the ban have been taken care off by Wizards, we don't see any more reasons to keep the TWD cards banned. Therefore we decided that future "Universe Beyond"-cards will be legal in our format, too.
Current watchlists:
Ban watchlist:                                                
• Dig Through Time
• Oath of Druids
• Oko, Thief of Crowns
• Opposition Agent
• Tainted Pact
• Uro, Titan of Nature's Wrath
• Umezawa's Jitte  *NEW*
• Underworld Breach
• Urza's Saga

Unban watchlist:                                                  
• Skullclamp
Additional Topics
Secret Lair Statement:
As stated above WotC announced future "Secret Lair// Universe Beyond"-cards will also see printings in regular sets or on the "List". (Source: https://magic.wizards.com/en/articles/archive/news/secret-lair-universes-beyond-update-2021-06-07) Therefore they will be available much more easily and we decided that future "Universe Beyond"-cards will be legal in our format.
Trial-Period Feedback and changes:
We were satisfied with the Trial Period as an instrument to playtest possible unban candidates. As it was the first time, we applied this instrument, we now have the opportunity to evolve this tool and adjust it to the specific needs of our player base.
A large number of players were concerned, that the duration of the Trial Phase was too long. In the possible but hopefully not imminent case of the trial of a meta-breaking card, this would lead to an unhealthy metagame for a long period of time. Therefore, we decided to limit the Trial Period to three months. Some might be concerned that this time span is too short, but we felt that three months are enough to at least get a gist on the effects a possible unban will have on the format without influencing and possibly hurting the metagame for a long period of time.
Possible trial candidates are all cards mentioned on the Unban watchlist, emphasizing its importance. If you see banned cards you would like included on the Unban watchlist and therefore possibly tested in a trial period, please mention them in your feedback of your own Trial Period testing.
Furthermore, the Trial Period will be linked to the Watchlist announcements, giving us the possibility to react to the results of the testing and the community feedback in our upcoming Ban announcement. In this context we want to stress again how vital your input is in the further progression of our format.
To further improve the format and gain valuable information we need your input, worries and opinions on these changes and views on the format. So please do not hesitate to contact any of us via private message or just start a topic in the forum.
Contact us:
Forum (http://www.magicplayer.org/forum/index.php), Email (hlcouncil.eu@gmail.com)
Next scheduled Update: 1st February 2022 – Watchlist update